Updated On 12 May, 2023
Seemant Sehgal Recognized as Top Entrepreneur in 2022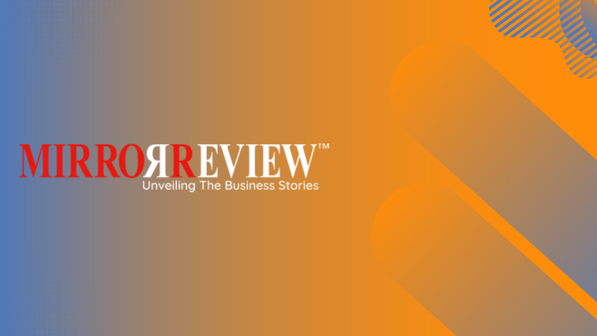 BreachLock's Founder & CEO, Seemant Sehgal, was featured in a Mirror Review article, Seemant Sehgal: a Zealous Leader With An Innate Entrepreneurial Spirit, as part of their 10 Inspiring Entrepreneurs to Watch in 2022 series. The series highlights the innovations and achievements of 10 world-changing entrepreneurs.
Mirror Review highlighted how Sehgal successfully assembled high-performing teams across the globe to grow BreachLock into a global leader in Pen Testing as a Service (PTaaS) in such a short amount of time. We have teams across the United States, Europe, and India working together to reach one common goal of making cyberspace a safer place for all through pen testing. As a leader, Sehgal believes in empowering others to execute plans and succeed independently by articulating a clearly defined vision that resonates with his team. In his own words, "Entrepreneurship for me is scaling your abilities in a way that transcends yourself and becomes an institution that can operate seamlessly, independently, efficiently, and ultimately beyond you."
Solving Fundamental Pen Testing Challenges
Sehgal himself commented, "In my opinion, leadership isn't about picking one or another style – It's a process of continuous self-discovery," alluding to the importance of adaptability in entrepreneurs. Coming from an unconventional background of not being particularly interested in traditional education, he went through a long period of self-discovery to discover his passion for fighting cybercrime. It took years of feeling out of place in the schooling system to unearth his passion for cybersecurity. Once that finally happened, there was no turning back.
In 2019, Sehgal founded BreachLock. The founding of BreachLock was the result of discovering how underserved cybersecurity leaders were in the market – he noticed that security leaders were making major investments in cybersecurity controls and testing, but they were still being hacked. The amount of money that was being invested in cybersecurity was not justifiable with no way to efficiently measure the ROI of those investments.
As Head of Global Red Teaming at one of Europe's largest banks prior to founding BreachLock, Sehgal held a multi-million-dollar cybersecurity budget, part of which was allocated to buying penetration testing services. Being part of such a large organization, he realized how broken traditional pen testing approaches were – consultancy-based pen testing was expensive, time-consuming, and not scalable enough for the new age of digitalization. After experiencing the pitfalls of traditional penetration testing firsthand, he knew that he had to do something to help people that were in the same boat as him, which is exactly why BreachLock exists today.
Adapting to the cloud migration continuing in the future, BreachLock is the world's first cloud-native, full-stack Pen Testing as a Service (PTaaS) provider that leverages a human-led, AI-enabled methodology to deliver results in half the time for 50% of the cost. Understanding that remote work continues to become more and more prominent post-covid, BreachLock delivers detailed, actionable pen testing results directly through our award-winning client portal. Just like Sehgal believes in empowering his team, BreachLock empowers our clients to take control of their security posture by giving them the insights and integrations needed to remediate rapidly and reach security goals faster than ever before.
Kickstart Pen Testing for Your Business
Ready to find out how your business can accelerate pen testing by 50% and reduce TCO by 50% to pass vendor assessments, meet compliance requirements (PCI DSS, SOC 2, HIPAA, GDPR, ISO 27001), and improve cyber resiliency? Contact us today to learn how you can join our 700+ happy clients to meet your security goals with the clarity you'll get from pen testing with BreachLock.
Learn more about BreachLock. Read our
FAQ Page