9 June, 2022
Seemant Sehgal Interview on DotCom Magazine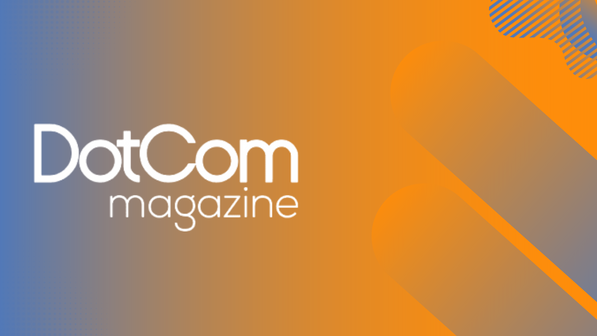 BreachLock's Founder & CEO, Seemant Sehgal, was featured in a DotCom Magazine article earlier this year after being interviewed about our rapid growth and global leadership in the Pen Testing as a Service (PTaaS) space.
As the article, Seemant Sehgal, Founder & CEO, BreachLock Inc, A DotCom Magazine Interview stated, BreachLock is recognized as the world's first full-stack, AI and SaaS-enabled Pen Testing as a Service provider. In the short time since BreachLock was founded in 2019, we've quickly gained recognition as a game-changing provider that significantly stands out from the rest of the traditional Pen Testing market – one of the most notable recognitions being named a sample vendor by Gartner in the Hype Cycle for Security Operations in both 2021 and 2022.
Transforming Pen Testing from Experience
Something worth noting that was not mentioned in the DotCom article is that BreachLock's rapid rise to success is closely related to our leadership team's decades of experience in our clients' shoes. Sehgal, for example, had almost 20 years of experience in cybersecurity prior to founding BreachLock in 2019. He was Head of Global Red Teaming at one of Europe's largest banks in the CISO's office where he held a multi-million-dollar cybersecurity budget and was responsible for buying pen testing services. During that time, he uncovered how underserved buyers were in the pen testing space, putting BreachLock in an extremely unique position to understand what it is that our buyers truly need to stay resilient against cyber adversaries.

Traditional penetration testing, which is extremely human-reliant and laborious, could not keep up with the scalability demanded by enterprise companies, or the accuracy, agility, and cost-effectiveness demanded by organizations of all sizes. Penetration testing was a major expense for businesses, but companies were still being hacked despite making major investments in offensive security practices. Those shortcomings only scratch the surface of what was fundamentally wrong with pen testing processes, which is exactly why Sehgal made it his mission to solve all those issues that no one could rectify for him when he was in our buyers' shoes. Everything BreachLock stands for is a part of our mission to make cyberspace a safer place.
Thought Leadership in Penetration Testing
In addition to solving the fundamental shortcomings of pentesting for better offensive security practices, Sehgal is also a recognized thought leader in the industry with publications in noteworthy journals like ISACA Journal dating back as early as 2015 and Forbes Technology Council. He is also an expert in payment security (PSD2 and PCI DSS) and security standards like ISO 27001, SOC 2, and more. His expertise continuously influences C-suite-level security strategy decisions.
Reinvent Your Pen Testing Program with BreachLock
BreachLock leverages a human-led, AI-enabled penetration testing approach and delivers comprehensive results through our award-winning pentesting client portal to make it easy for clients to remediate rapidly and monitor the attack surface of their full stack in a single pane. BreachLock's certified human Penetration Testers (OSCP, OSCE, CREST, CISSP, CEH, GSNA, etc.) validate vulnerabilities discovered by BreachLock's pentesting automation engine and perform a manual deep dive on your system with added business context. We focus on high-impact findings to help you fix the weaknesses that matter most and keep you at least one step ahead of cyber adversaries.

Join our 700+ clients in passing vendor assessments, meeting compliance (PCI DSS, SOC 2. HIPAA, GDPR, ISO 27001), and continuously and rapidly improving their cyber resiliency with modern penetration testing. Contact us today to learn how you can save 50% on TCO and get your pentesting results 50% faster.
Learn more about BreachLock. Read our
FAQ Page