Updated On 14 March, 2023
Red Teaming As A Service: What It Is And What It Should Do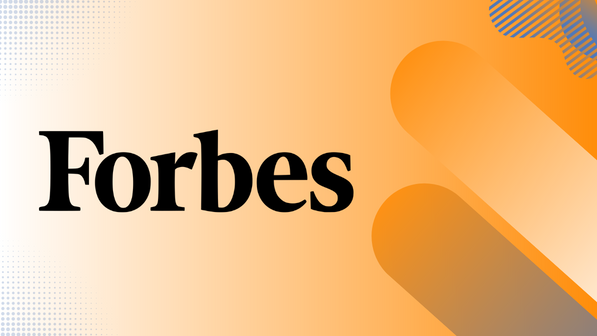 BreachLock's Founder & CEO, Seemant Sehgal, is a member of the Forbes Technology Council and published a Council Post, Red Teaming As A Service: What It Is And What It Should Do.
In the article, he summarizes the red teaming opportunity for organizations today. Seemant also covers the advantages of knowing the adversary's next move with Red Teaming as a Service (RTaaS) – a new, emerging category of security validation and testing solutions available today with BreachLock.
The State Of Red Teaming Today
Only recently has the concept been adopted by cybersecurity teams to test their defenses leading to the operationalization of red teaming for organizations with business-critical attack landscapes. However, the legacy red teaming approach is outdated. It doesn't leverage technology to integrate findings with the in-house team's tech stack.
How Is Red Teaming Different From Penetration Testing?
Penetration testing provides a point-in-time snapshot of a system for offensive security testing, whereas red teaming offers an offensive security assessment of a full ecosystem, which includes people, processes, and technology.
Seemant explains the differences between the two types of security tests: "A red teaming exercise, on the other hand, offers an ecosystem view of the technology, processes and people involved with an attack chain, which covers a broader landscape. A red team could discover a medium-risk vulnerability on a web app, and when combined with a medium-risk vulnerability on API endpoint, they could demonstrate it could be critically exploited in a cyberattack. Such a finding would then become be included in the red team's final report with DevOps remediation guidance."
Red Teaming As A Service: A New Approach
The industry's new emerging category, Red teaming as a Service (RTaaS), is a new model that combines the best aspects of human lead red teaming with modern technologies that incorporate AI, automation, and cloud-based SaaS controls.
According to Seemant, the approach offers these advantages:
"Organizations can specifically benefit from the modern RTaaS approach in these four ways.
Get the red team benefits without the TCO.
Shorten IR and remediation times.
Prioritize critical remediation for DevOps.
Gain real-time adversary intelligence with TTPs that can improve detection."
Why RTaaS Now?
Red teaming as a service gives security leaders more options to improve security, including understanding vulnerabilities that offer an attack path for a cybercriminal to reach an organization's most sensitive data and command and control. By using an RTaaS, organizations can run security tests on their cybersecurity defenses.
This offers security leaders the offensive security perspective they need to ensure they are getting the most out of their defenses.
Further adding to the urgency, the traditional consulting model cannot leverage RTaaS technology to use at scale. They do not have a platform nor a methodology that leverages the innovation of AI and automation.
Benefits Of RTaaS
CISOs can augment their red teaming objectives with a trusted RTaaS provider to get the experts they need to conduct a thorough red team exercise without the delays, expenses, and potential risks associated with hiring in-demand, expensive red teaming experts. Without the burden or expense of hiring and retaining expensive staff, they can focus on security outcomes and remediation prioritization.
Potential Challenges With RTaaS
High-degree expertise is required for everyone involved – including the in-house experts on the blue team and the external red team – to achieve a successful red teaming engagement.
It's also important to choose the RTaaS vendor wisely. There are very few red teaming vendors available today that have a proven, cloud-based SaaS approach that scales for customers with true RTaaS capabilities.
What To Expect From RTaaS
A third-party company with a red teaming as a service offering, organizations can enjoy the benefits of red teaming testing of their technology, controls, and people while their in-house security teams can learn from those external red teaming experts and take action to remediate critical security gaps in real time.
See How Red Teaming as a Service Can Work for You
BreachLock offers fast and comprehensive Red Teaming services and red team penetration testing to give clients the insights and remediation guidance they need to stop and prevent potential cybersecurity breaches before they occur.
Learn how to stop preventable breaches and break potential attack chains with the Red Teaming experts and Red Teaming as a Service solution from BreachLock. Contact us today.
Learn more about BreachLock. Read our
FAQ Page