7 July, 2022
BreachLock Selects New CISO Marielle Nigg-Droog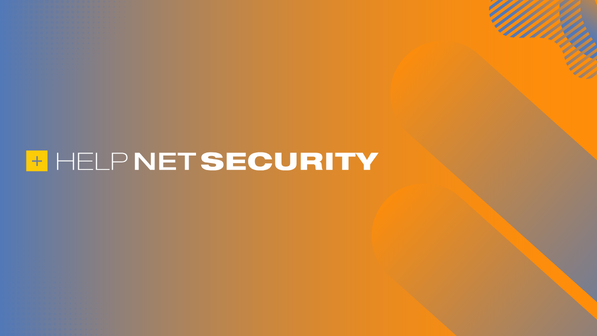 In March 2022, BreachLock, a global leader in Pen Testing as a Service (PTaaS) secured $3M in seed funding from TIIN Capital. Soon after we announced the appointment of Marielle Nigg-Droog as CISO. Help Net Security published an article announcing her appointment, "BreachLock Appoints Marielle Nigg-Droog as CISO."
Leadership Expanding to Deliver Pen Testing as a Service
As Help Net Security addressed early on in their article, Nigg-Droog is a seasoned cybersecurity expert with over 25 years of experience and an impressive track record of successfully developing and implementing effective security strategies with long-term execution plans – a true trailblazer for women in cybersecurity. One of Marielle's most notable roles preceding her appointment at BreachLock was as CISO at ING Wholesale Banking. Marielle's role at BreachLock will primarily consist of providing our valued clients with cybersecurity guidance and strategies as well as leading risk and security practices within the company. She will ensure that BreachLock continues to effectively monitor and mitigate risk and maintain compliance.
After we announced her appointment as CISO, Nigg-Droog commented on her new role saying, "I commonly see organizations still following traditional security practices and expecting to achieve newer and better outcomes, but that is not possible. I am extremely excited to join my former ING colleague, Seemant Sehgal, & BreachLock, who is breaking this glass ceiling in the space of Penetration Testing."
To add to her comment about BreachLock breaking the glass ceiling in the Penetration Testing space, our leadership team has truly walked a mile in our clients' shoes before as cybersecurity budget holders with pentesting responsibilities. This puts us in a unique position to solve the fundamental challenges that our customers have faced with pentesting in the past because our pentesting solutions have been engineered to eliminate the problems that our leaders had to deal with when they were in our buyers' position.
Founder & CEO Comments on Cybersecurity Leadership Expansion
Seemant Sehgal, BreachLock's Founder & CEO, added to Marielle's comment saying, "I am excited to welcome my former ING colleague and friend, Marielle to BreachLock. This will help us accelerate the vision and mission of the company. Her experience as a CISO will give us a better understanding of the customers' security problems and help us stay ahead in the market by conceptualizing and delivering cybersecurity solutions for the future." Sehgal's comment reinforces the value that our leadership team's experience brings to our customers from a problem-solving perspective. You can read Help Net Security's Full article about Marielle's CISO appointment on Help Net Security's article, BreachLock Appoints Marielle Nigg-Droog as CISO, on their website.
Level-Up Your Pen Testing Strategy with BreachLock
BreachLock is a global leader in Penetration Testing as a Service (PTaaS) that specializes in agile, accurate, and scalable pen testing solutions for your full tech stack. We pride ourselves in helping organizations stay resilient against cyber adversaries by continuously helping them find and fix their next cyber breach before it happens. BreachLock's pen testing solutions were purposely engineered to make penetration testing 50% faster and lower TCO for customers by 50%. This is all possible thanks to our innovative human-led, AI-enabled pen testing approach that far exceeds the capabilities of traditional pen testing.
Over 700 organizations are passing vendor assessments, improving their security posture, and adhering to compliance and certification standards like SOC 2, GDPR, ISO 27001 HIPAA, and PCI DSS with BreachLock. Our detailed, multi-format reports contain practical and easy-to-follow recommendations that allow security teams to remediate rapidly to reach their security goals once their results are in along with 1-1 support, which are both accessible via our award-winning client portal. Is it time to improve your security posture and reach your security goals? Contact us to learn how your security posture can be totally transformed with modern pentesting from BreachLock.
Learn more about BreachLock. Read our
FAQ Page