4 June, 2022
BreachLock awarded as 2022 Impact Company of The Year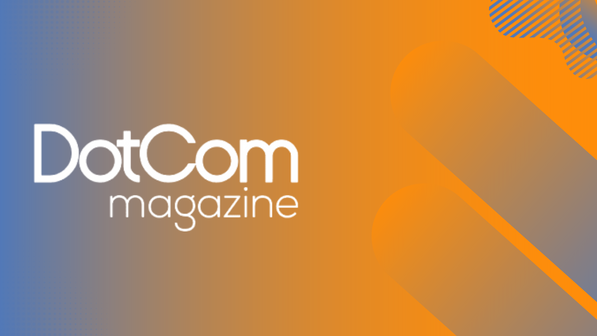 BreachLock was featured by DotCom Magazine as Impact Company of the Year, which DotCom announced in an article,DotCom Magazine Reveals Its Annual List of America's Most Impactful Privately Held Companies – BreachLock, Inc. Awarded 2022 Impact Company of The Year Award.
DotCom's Impact Company of the Year Awards shine a light on world-changing businesses and entrepreneurs that drive the economy. The award celebrates trailblazers who take big risks when it comes to making innovations. BreachLock is honored to be selected as a recipient of the award in recognition of our innovations in the Penetration Testing as a Service (PTaaS) space. Being recognized as the Impact Company of the Year in 2022 is an excellent way to highlight the positive influence that BreachLock has driven in the cybersecurity community and the ways that we're able to help organizations as part of our mission of making cyberspace a safer place.
As quoted in the article, Andy Jacob, the CEO of DotCom magazine says, "Our award winners are selected for leadership. Their company leads and their business system leads, we consider our award winners lamplighters." Jacob continues to add that he believes that more brave entrepreneurs are needed to continue shining light on the world by being difference makers – BreachLock's Founder & CEO, Seemant Sehgal, is doing exactly that.
Penetration Testing with a Positive Impact
A major part of the reason why BreachLock has been so impactful in such little time is credited to Sehgal, who spent decades in our buyer's shoes prior to founding the company to solve the challenges he faced during those times. BreachLock was founded in 2019 and is already recognized as a global leader in Penetration Testing as a Service. For example, we've been named a sample vendor in the PTaaS category in the Gartner Hype Cycle for Security Operations in both 2021 and 2022.
He recognized that there were some major shortcomings of traditional penetration testing methodologies preventing pentesting from being agile, accurate, affordable, and scalable enough for modern digital environments. Understanding that traditional penetration testing is done 100% manually, it's no shock that incorporating AI and automation into the process introduces remarkable improvements from both a speed and cost-effectiveness standpoint. BreachLock leverages a human-led, AI-enabled penetration testing methodology and delivers results through an award-winning client platform that makes remediation fast and easy and helps clients meet vendor assessment, compliance, and vulnerability management goals. It's an honor to be making a positive impact in the cybersecurity community through modern pentesting and receive recognition for it.
Improve Your Cyber Resiliency with Modern Penetration Testing
As a cloud-native innovator, BreachLock accelerates penetration testing by 50% and reduces TCO for clients by 50%. We offer full stack pentesting services to help 700+ clients pass vendor assessments, meet compliance (SOC 2, PCI DSS, HIPAA, GDPR, ISO 27001), and improve cyber resiliency. Contact us today to transform your penetration testing program and start improving your security posture rapidly to meet your security goals faster.
Learn more about BreachLock. Read our
FAQ Page