10 January, 2023
Ethical Hacking vs Pen Testing – What's the Difference?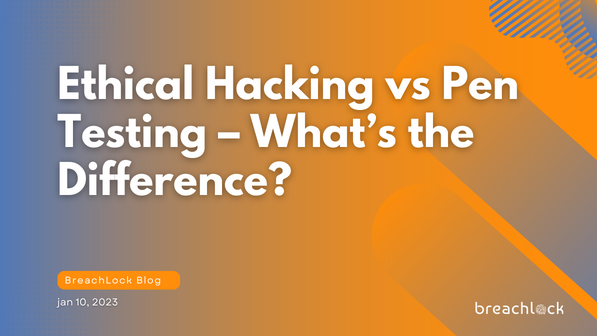 You will often see these two terms used interchangeably in cyber security discussions. However, they are not the same. If you are responsible for securing the IT systems of an organization, it is crucial to know the difference between the two. Both exercises are used to fulfil different objectives for security and compliance.
For instance, you should not hire an ethical hacker when your organization requires penetration testing to test for HIPAA compliance. The same applies vice versa with ethical hacking – because hiring the wrong offensive security service will not meet your exact requirements.
What is ethical hacking?
The primary objective of ethical hacking is to find vulnerabilities and loopholes in an organization's IT systems. The word "hacking" essentially means unauthorized access and is a criminal offence in most jurisdictions. Like criminal hackers who are always looking to find and exploit vulnerabilities, the word "ethical" makes the difference.
A big question here is: why does your organization require ethical hacking? The answer is simple. It helps you identify flaws in your IT systems before criminal hackers exploit them through sanctioned penetration testing activities conducted by an ethical hacker. Ethical hacking enables security and engineering teams with remediation guidance on discovered vulnerabilities on tested systems; ultimately, these activities, along with integrated remediation, support the organization's security posture from an adversary's perspective.
Organizations hire hackers that have certifications in order to demonstrate they have the offensive security experience and credentials necessary to minimize risks. One common certificate is the certified ethical hacker (CEH) qualification given by the EC-Council. Hackers who have this credential have, according to Wikipedia, "demonstrating knowledge of assessing the security of computer systems by looking for weaknesses and vulnerabilities in target systems, using the same knowledge and tools as a malicious hacker, but in a lawful and legitimate manner to assess the security posture of a target system." Meanwhile, the CEH is one of many hacking and penetration testing certifications available to qualify a hacker for a scoped offensive security engagement.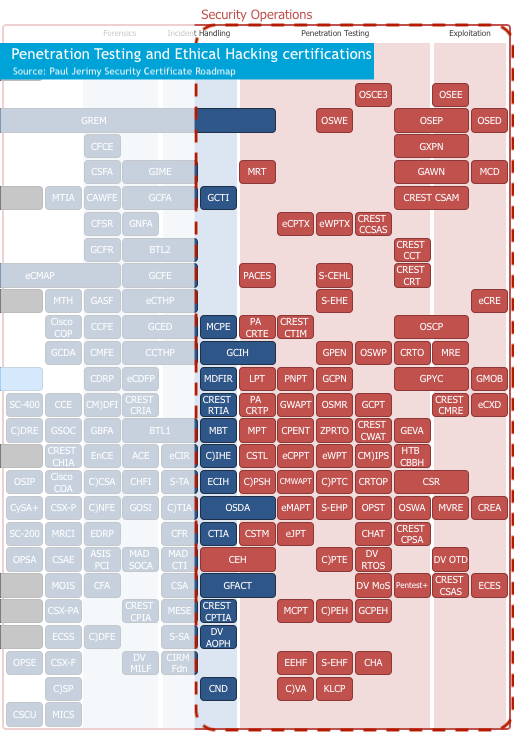 Before ethical hackers start working on conducting a security exercise, they are authorized by the concerned organization to do the same. This is entirely the opposite of what criminal hackers do; they do not require authorization or approval to attack an organization. Formal authorization to conduct a security exercise includes determining the scope of the engagement, notifying the identified vulnerabilities, and respecting data confidentiality through a non-disclosure agreement.
Organizations also take assistance from ethical hackers through bug bounty programs and responsible vulnerability disclosure programs (RVDP). These offer different forms of rewards, including financial, to ethical hackers who inform the organization about an existing vulnerability in their systems. Independent security researchers can also be considered ethical hackers who proactively look for vulnerabilities in IT systems and report to the concerned organization as per their RVDP process.
Ethical hacking can be conducted to fulfil vulnerability assessments, penetration testing, and red teaming exercises. These are conducted in a more structured manner and are usually offered by certified cybersecurity service providers. In many cases, ethical hackers coordinate with in-house security teams to maximize an organization's defences against cyberattacks. Ethical hacking allows organizations to patch their vulnerabilities before they are exploited. This essentially prevents them from becoming victims of cyberattacks and hitting the news headlines.
On the other hand, criminal hackers exploit vulnerabilities for financial gain, data theft, or recognition. They try to gain unauthorized access to a system with the most sensitive data possible. Their actions often result in financial and reputational losses. They do not intend to report the vulnerabilities to the organization and are not concerned about improving its overall security posture. At the end of the day, organizations should be careful while hiring or taking help from unverified or independent ethical hackers. For instance, some individuals who are not affiliated with a SOC 2 compliant penetration testing service may be driven by greed when they come across sensitive data and may not report the vulnerability per the RVDP process.
How is penetration testing different?
Penetration testing, or pen testing, is an authorized exercise by security experts that find and exploit existing vulnerabilities in scoped IT systems. The objective is to assess whether malicious activity or unauthorized access is possible. If yes, security experts determine the extent of damages possible if criminal hackers were to successfully exploit a vulnerability. An organization should regularly conduct penetration tests with a well-defined frequency. Most cybersecurity regulations and standards now mandate organizations to perform penetration testing exercises to meet compliance requirements.
Penetration tests have a well-defined scope agreed upon among the parties before the exercise starts. Organizations that prefer hiring a penetration testing vendor with a dedicated in-house team of certified ethical hackers have multiple reasons for this, including risk tolerance. First, bug bounty programs can put third-party security at risk. Second, CTOs and CISOs are bound by governance restrictions prohibiting external contractors, like bug bounty freelancers and independent researchers, from testing systems. Pen testing vendors have certified pen testers and ethical hackers with extensive knowledge and experience, offering Security and Engineering leaders an alternative that augments staffing issues. Out of all the options available, enterprise organizations often choose the safest choice in the form of a Pen Testing as a Service provider (PTaaS) vendor.
What should you look for in a pen testing vendor?
When looking for a penetration testing vendor, your decision-making process should be prudent. Depending on what part of security testing you are outsourcing, your vendor must do justice to your requirements. When partnering with a reputable PTaaS vendors that combines the power of human experience, artificial intelligence, and automation, companies can gain efficiencies while managing their risk in accordance with their governance, risk, and compliance (GRC) policies. A trusted PTaaS vendor will also offer remediation guidance and re-testing to check whether your remediation measures are working.
Prospective vendors should have documented experience and qualifications of ethical hackers in their penetration testing team. Some leading certifications include CISSP, OSCP, OSCE, CEH, GSNA, etc.
If you are also looking to fulfil compliance requirements, you should understand a vendor's penetration testing methodology. A comprehensive method will prepare your organization for the specific compliance requirements needed for a GDPR security test, HIPAA pentest, SOC 1 or 2 test, PCI-DSS pentest, and ISO 27001 pentest. You can also look at industry recognitions a pentesting vendor has earned over the years.
How can Pen Testing as a Service (PTaaS) help?
Breachlock is a leading Pen Testing as a Service provider (PTaaS) that ensures you meet your compliance goals and remediate vulnerabilities faster than ever. BreachLock's secure cloud platform combines the power of certified in-house hackers and artificial intelligence for the optimal PTaaS customer experience. Our penetration testing methodology integrates remediation guidance into the lifecycle of every penetration testing exercise. 800+ enterprise organizations around the world choose BreachLock as their preferred provider for agile, accurate, and scalable penetrating testing services. Learn more about PTaaS here.
Go beyond the alternatives that complicate penetration testing – and secure your business and IT systems with the ultimate in customer controls and visibility using BreachLock's Pen Testing as a Service. To learn more, book a discovery call to see how BreachLock's award-winning PTaaS can work for you.
source: https://pauljerimy.com/security-certification-roadmap/ 
Learn more about BreachLock. Read our
FAQ Page