Updated On 7 March, 2023
What is Penetration Testing?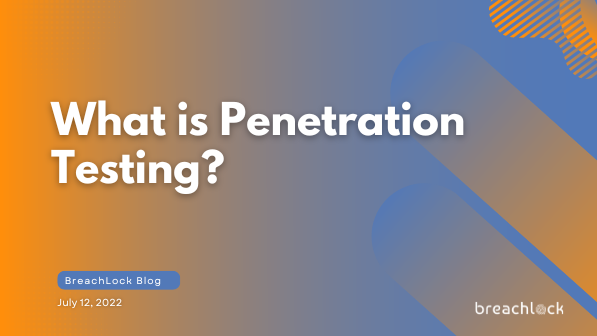 Pen testing exercises help organizations gain greater insight into their current security posture. Often, pen testing is done by a team of highly trained and certified professionals. Pen testing is often informally referred to as ethical hacking.
Expert pen testers hired by organizations will use several non-intrusive and non-disruptive techniques to break into systems to help organizations identify security loopholes and fix them proactively.
Having Someone Break-in is a Good Thing, Right?
Think of pen testing as paying someone to break into your office and tell you later how they did it. Yes, people get paid to break into other people's offices, homes, and websites.
Organizations spend millions of dollars investing in cybersecurity personnel, training, and outsourcing services. Are these investments working? Does the organization have enough resources to maintain readiness against cyber attacks? Did the investment in firewalls, intrusion detection, and endpoint security work?
Over time, with inadequate security controls, these devices continue to be a risk for the organization. Misconfigurations, including failed/pending patching and systems updates, often lead to security breaches. Pen testers are trained to find and exploit these vulnerabilities and help organizations reduce the risk to their brand, company assets, and personnel.
After a pen testing engagement, organizations often discover that the products they have purchased never were configured properly. This can potentially lead to attacks causing severe consequences to the business.
Companies tend to fall back to the "I thought we were protected" mindset. Security, like any other critical component within the organization, requires continuous monitoring and assessment.
Pen testing becomes the self-realization that all organizations need to experience. Are we more or less secure than a month ago? Will the digital ecosystem withstand a cybersecurity attack?
Reactive or Proactive?
Organizations with regulatory compliance tend to perform PenTest more as a part of their security strategy.  Many of these organizations have mandates including HIPAA, PCI-DSS, and NIST 800-53, along with privacy regulations including GDPR and CCPA.
Being reactive in security costs more than being proactive in terms of business reputation damage, losing customer trust, etc. There is no replacement for implementing security controls, but they should be tested regularly to assess whether or not they work as designed and expected.
Approaches to Penetration Testing
Pen testing engagements tend to follow a consistent engagement model. Planning, scoping, and rules of engagement are typically discussed with the client ahead of time. In some engagements, the organization and pen testing team may have little interaction before the testing method.
Black Box Penetration Test – Hacker's view
PenTesters perform penetration testing without any knowledge and information about the assets being targeted from an outsider's view. This is intended to identify the exposure to the cyber attackers and replicate the steps that might be taken by an attacker by using the same set of tools and techniques that an attacker would do
Gray Box Testing – Insider's view
Within this engagement, the PenTesters will have limited knowledge of the client's environment, and in many cases also have access to the system or application. The importance of grey box testing is increasing because of the increase in insider risk as well as phishing emails and use of stolen credentials. It is very easy for an attacker to get hold of credentials to get initial access to the system. Testing security controls and posture is just as important as blackbox penetration testing.
White Box testing – Creators and Insider view
Whitebox testing is the most in-depth and comprehensive Penetration Testing out of the 3 options above. It involves testing systems from an outsider's perspective (hackers' view), insider (insider's view), and within (creator's view and source code). A majority of the software vulnerabilities stem from the lack of secure coding practices, making white box penetration testing very important for identifying vulnerabilities at the source (source code).
Penetration Testing is 'A stitch in time that saves Nine'. Get ahead of cyber threats with our expert pentesting services – Learn more now
Learn more about BreachLock. Read our
FAQ Page