Updated On 30 December, 2022
Success Story of BreachLock's CEO and Founder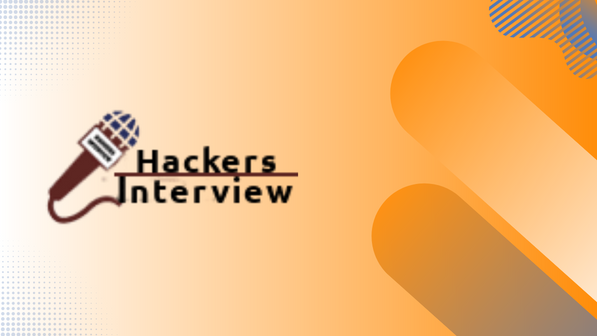 BreachLock's Founder & CEO's entrepreneurial story was featured in a Hacker's Interview article, "Success Story of Cyber Security Entrepreneur: Mr. Seemant Sehgal."
The article highlights BreachLock's roots and Sehgal's answers to foundational questions that have made BreachLock what it is today. Some of the most interesting topics he addressed in the interview were:
How he was inspired to enter the cyber world and when it started
An overview of BreachLock and its founding members
Challenges that BreachLock has faced
The journey of going from a "nobody" to an entrepreneur
Funding and plans for growth
Advice to Budding Entrepreneurs
BreachLock's Roots in Pentesting
As addressed in the article, Sehgal's started his first cybersecurity startup job back in 2003 after hacking piqued his interest during his post-graduate studies in IT management. He left a flourishing, promising corporate career in 2018 to pursue his entrepreneurial dream full-time. Although his decision in 2018 represented the start of a new beginning, there were a lot more experiences along the way that uniquely equipped him to drive BreachLock to be the global leader in the pentesting market that we are today.
He was born and raised in a small town in India with dreams of metropolitan life, and although he was not academically gifted as an adolescent, he worked his way into one of the top business schools and eventually went on to study IT management where his passion for hacking was ignited. As Sehgal mentioned to the interviewer, "While attending one of the networking classes back in 2001, my tutor got annoyed with me as I was not able to answer his questions. It was not a pleasant experience to get singled out amongst a class, and it showed on my face. To make up for this, the tutor asked me to stay back and showed me a quick hack on my college websites to retrieve some DNS records to cheer me up. That was the turning point. I was fascinated with the idea of hacking, and since then, there has been no looking back."
From that moment on, he worked his way into the CISOs office at one of the largest European banks as the Head of Global Red Teaming, which was his final stop before making the leap to entrepreneurship in 2018. Working on the buyer's side of the table and spending millions of dollars on pentesting annually, Sehgal gained a blunt understanding of just how broken traditional penetration testing processes were. Companies were spending millions of dollars every year on cybersecurity but were still being hacked, and they were inviting pentesting companies to come on-premises to perform a pentest even though a real hacker would initiate an attack remotely. Those components did not add up, and to make things worse, pentests took months for providers to perform, weren't scalable, were extremely expensive due to labor, and were not accurate enough. BreachLock is a solution to all of the problems that Sehgal had faced on our clients' side of the table, which perfectly equips us to help organizations in a way that no one could when he was in their shoes.
To read about all of the topics addressed in this article, read the full piece here.
Innovations to Accelerate Pentesting for You
Our penetration testing methodology is human-led and AI-enabled to maximize efficiency, scalability, accuracy, and cost-effectiveness. BreachLock accelerates the penetration testing process and remediation for clients, saving them 50% on their TCO. 700+ of BreachLock's clients are meeting pentesting requirements for compliance and certifications (SOC 2, ISO 27001, PCI DSS, HIPAA, GDPR), improving their cyber resilience, and passing vendor assessments without the troubles of the past with BreachLock's innovative approach and access to 1-1 support. Find out how BreachLock can save you 50% on time and TCO – contact us today.
Learn more about BreachLock. Read our
FAQ Page