Updated On 1 March, 2023
ISO 27001 Certification for a SaaS Company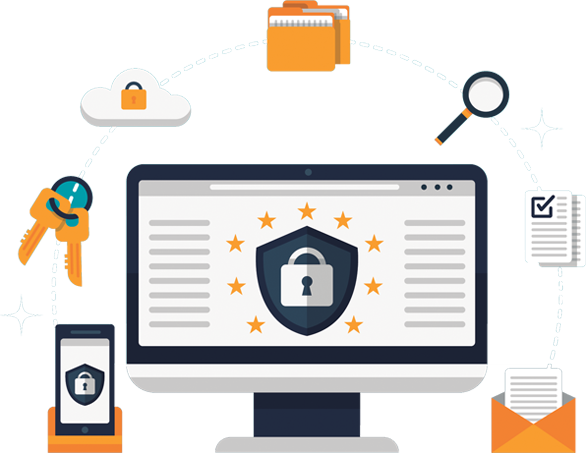 Every day, new SaaS products are being launched into the market, and they are being adopted, but at a relatively slower pace. At present, security continues to be the top barrier to the adoption of SaaS products. After a SaaS company implements the controls outlined in ISO 27001 and gets certified, it can show that it is fully committed to secure customer data. Moreover, it can also show that its SaaS product operates in a secure and reliable environment.
Industry Standard for Information Security: ISO 27001
ISO 27001 is the only widely accepted information security standard at the global level. ISO 27001 certification demonstrates that all the relevant security controls covering various aspects of technical infrastructure have been implemented. It also showcases that a SaaS company has a mature, properly managed, and independently verified approach to information security that not only focuses on risk but also includes governance and compliance.

We have lately seen that many industries are now looking at ISO 27001 as a primary security requirement before selecting their SaaS vendor. There are chances that if a SaaS company is not ISO 27001 certified, a prospective customer will not even shortlist the vendor. Having ISO 27001 gives attestation to the clients that the SaaS company takes security seriously.

Change is often driven by the industry leaders, and companies such as Salesforce.com, Oracle, Microsoft, etc. are paving the way for newcomers to achieve ISO 27001 certification. At this point, the sooner a SaaS company gets certified, the more sustained competitive leverage they derive.
 
How does ISO 27001 certification ensure that customer data is protected?
ISO 27001 requires a SaaS company to undertake the following steps for implementation – 
Identify the business objectives

 

Obtain support from the top management

 

Define the scope of ISMS

 

Define risk assessment methodology

 

Define risk acceptance level and risk treatment plan

 

Set up policies and procedures to control risks

 

Implement training and awareness plans

 

Carefully monitor the ISMS

 

Prepare for an Internal Audit

 

Conduct an internal audit

 

Management review

 
After these steps are implemented, a SaaS company should regularly conduct internal audits and management reviews to find instances of non-conformities so that the ISMS can improve continuously.  Further, a total of 114 controls are required to be implemented which are divided under the following headings – 
A.5 Information security policies
Management direction for information security

 
A.6 Organization of information security
 Internal organization

 

Mobile devices and teleworking

 
A.7 Human resource security
Prior to employment

 

 During employment

 

Termination and change of employment

 
A.8 Asset management
Responsibility for assets

 

 Information classification

 

Media handling

 
A.9 Access control
Business requirements of access control

 

User access management

 

User responsibilities

 

System and application access control

 
A.10 Cryptography
A.11 Physical and environmental security
A.12 Operations security
Operational procedures and responsibilities

 

Protection from malware

 

Backup

 

Logging and monitoring

 

Control of operational software

 

Technical vulnerability management

 

Information systems audit considerations

 
A.13 Communications security
Network security management

 

Information transfer

 
A.14 System acquisition, development, and maintenance
 Security requirements of information systems

 

Security in development and support process

 

Test data

 
A.15 Supplier relationships
Information security in supplier relationships

 
Supplier service delivery management

 
A.16 Information security incident management
Management of information security incidents and improvements

 
A.17 Information security aspects of business continuity management
Information security continuity

 
A.18 Compliance
Compliance with legal and contractual requirements

 

Information security reviews

 
Are you a SaaS company looking to improve your information security management system? Achieving ISO 27001 certification can provide your customers with confidence in your ability to protect their sensitive information. Contact us to learn more.
Learn more about BreachLock. Read our
FAQ Page