Updated On 7 March, 2023
1 Penetration Test is worth 100 Vulnerbility Scans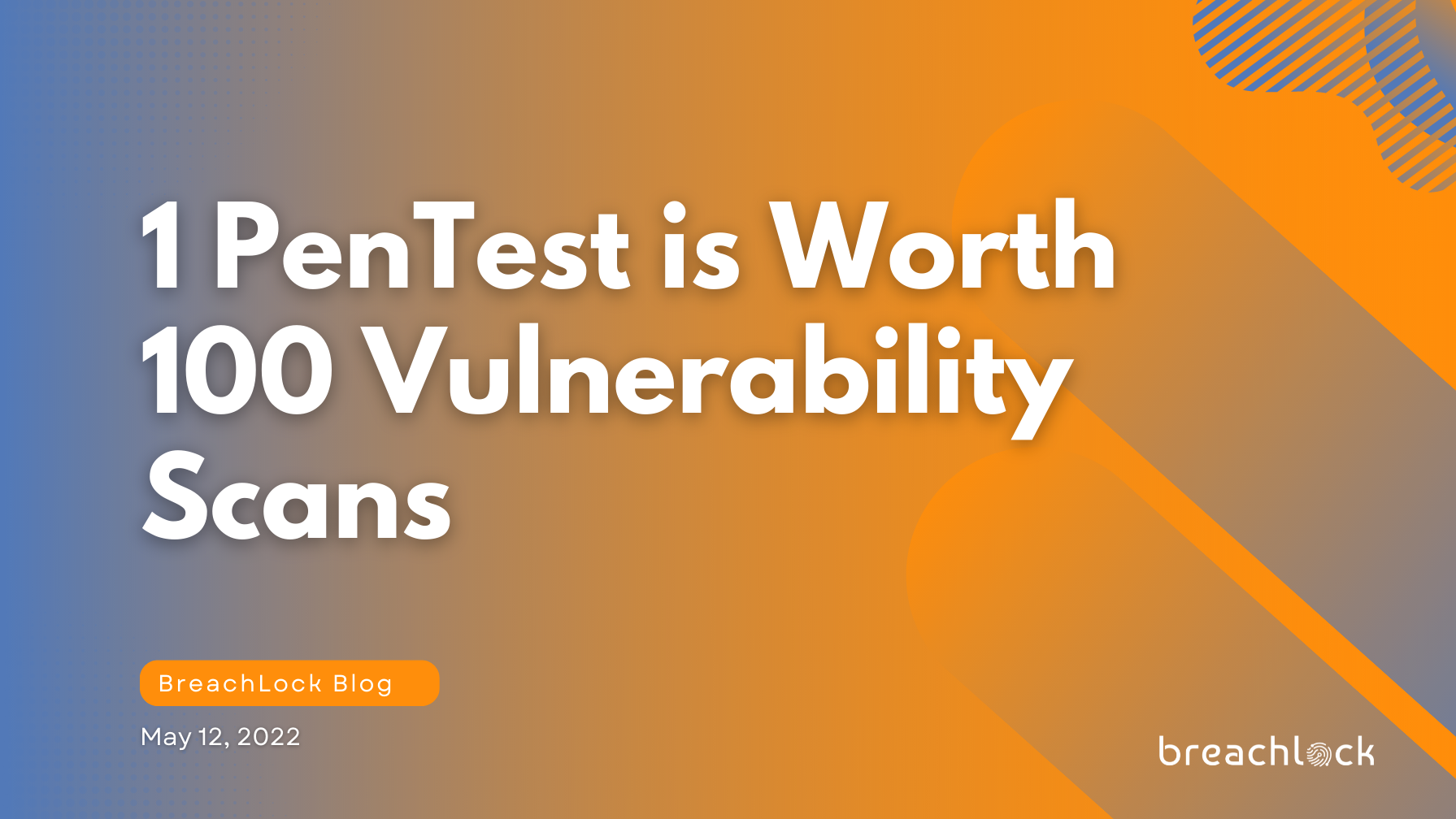 If you're a professional who's responsible for keeping your organization's tech stack secure, ask yourself this:
What are you gaining from running vulnerability scans on your assets?
The answer to this question is a bit complex in that it's subjective – an automated scan can only do so much, and the results end up being what you make of them. If you're not able to or don't have the capacity or bandwidth to go through a vulnerability scan report and pick out the findings within mission-critical portions of your digital environment to prioritize remediation, you're not gaining anything meaningful & useful out of the vulnerability scanning activity.
Maintaining good security posture goes beyond just checking a box to confirm that your organization is compliant with security regulations. As alluded to previously, one of the major challenges encountered by choosing to use vulnerability scans as a PenTest alternative is that a vulnerability scan completely lacks business context, and the results can be overwhelming, as it doesn't take the risk associated with each and every finding into account. This in turn creates more work for your remediation team in the long run. Please note that using automated scans exclusively only allows you to discover findings that are known vulnerabilities.
Forgoing a manual PenTest and considering vulnerability scanning as a replacement isn't an effective strategy. Opting out of true Penetration Testing as a service leaves no opportunity for a skilled ethical hacker to do a deep dive and search for new and unknown technical and business logic vulnerabilities from a hacker's perspective. Human Penetration Testers can apply business logic while conducting a PenTest that allows them to focus on maximizing manual findings in areas of an organization's digital environment that would have the most impact on business if exploited. We've said this many times before and we'll say it again: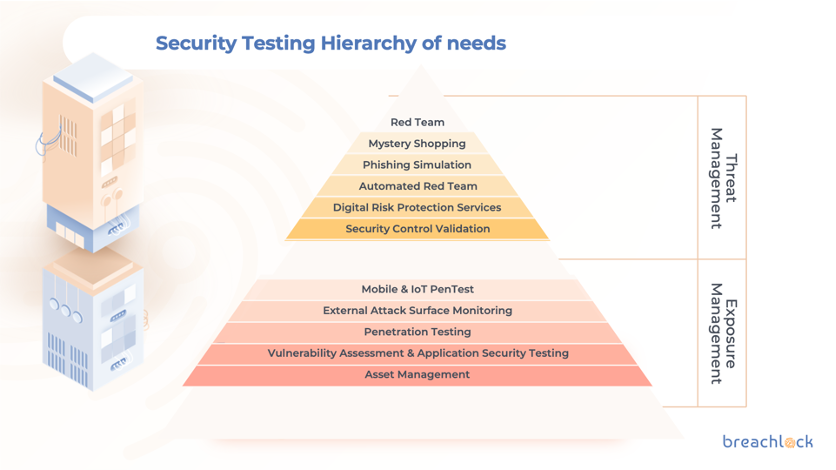 "AI can never fully replace human intelligence and ingenuity when it comes to PenTesting and cybersecurity."
With that said, there are loopholes to these challenges. As you've probably heard before, "Modern Businesses Require Modern Solutions." This is exactly why the most innovative cybersecurity companies are forced to think outside of the box and consider the good, the bad, and the ugly of both vulnerability scans and Penetration Tests to combine the most valuable parts of each of them to maximize comprehensiveness and scalability.
In BreachLock's case, AI is used to scale ethical hackers during PenTests rather than replace them. Automation is used to search for known vulnerabilities so that human hackers can spend 100% of their time validating automated findings and searching for new vulnerabilities manually that AI cannot detect. In turn, the ethical hackers continue to make the AI more powerful with machine learning.
One thing that's important not to overlook regarding Penetration test is more effective than vulnerability scans is that technical talent, especially in the cybersecurity industry, is very costly. You may feel like your organization is saving money initially by opting for a vulnerability scan instead of a PenTest, but the time spent by the remediation team patching vulnerabilities randomly without the hacker's perspective is not cost-effective when there are critical vulnerabilities left undetected and unpatched in mission-critical areas of your digital environment. This concept is comparable to the idea of bailing water out of a sinking boat without finding the hole and patching it – pointless.
The moral of the story here is that vulnerability scans cannot replace a true Penetration Test. Businesses rely on having a secure digital landscape to operate in to make money in modern times. Do your due diligence and stay proactive with doing "temperature checks" by developing a Penetration Testing cadence for your organization, it's the bare minimum.
At BreachLock, we offer comprehensive penetration testing services that can help you identify vulnerabilities in your IT systems and applications, and provide recommendations for improving your security posture.
Don't leave your company's data at risk. Contact us today to schedule your penetration test and safeguard your business from cyber threats.
Learn more about BreachLock. Read our
FAQ Page