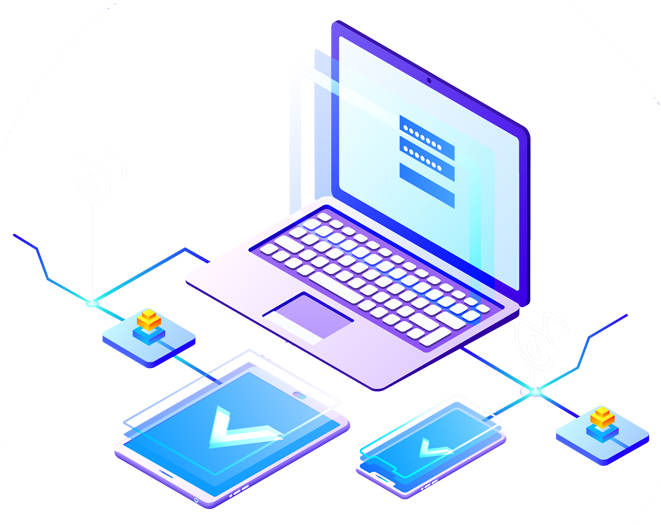 BreachLock Vulnerability Assessment
Industry recognitions we have earned
BreachLock™ Vulnerability Assessment benefits
Request security testing with a click
Forget old school ways of engaging experts and reading manuals to configure scanners. BreachLock™ is a SaaS based security testing platform built for the cloud. Detect exploitable vulnerabilities with manual penetration testing that is provided via BreachLock™.
Cloud based and easy to use
You can access the BreachLock™ platform using any browser. Your access is protected via two factor authentication. No software or hardware is required. You can have multiple users within your organization to help collaborate and fix the findings.
Leverage whitehat hacker knowledge
The BreachLock™ platform gives you the ability to interact directly with our security experts and support staff. No more lengthy emails and phone calls. Just click on a create ticket button next to each finding thats listed in your secured login area within the SaaS and ask your question.
Fast, scalable and effective
With the BreachLock™ platform you can order quarterly manual penetration tests or an on-demand manual penetration test if and when required. You get added value because we augment the manual tests our AI powered monthly scans by sending email alerts whenever a new vulnerability is discovered.
Check our sample penetration testing report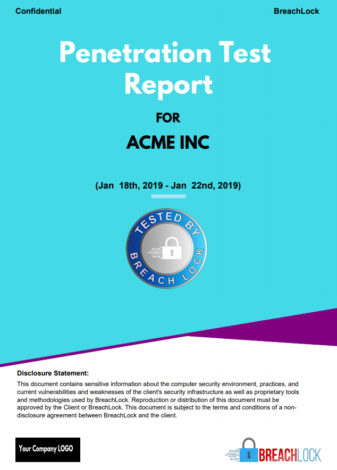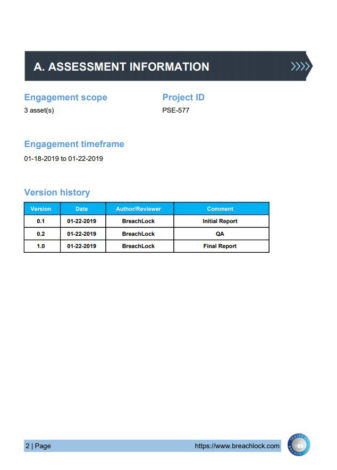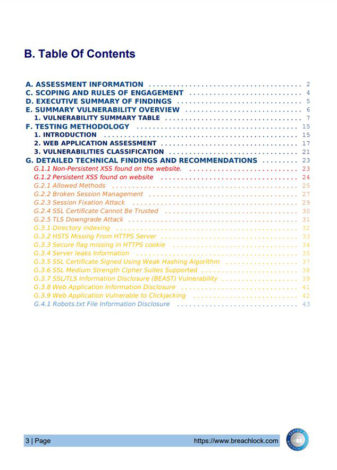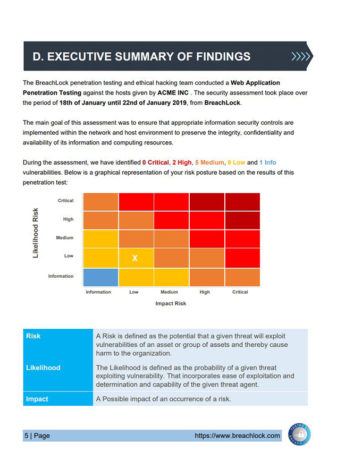 Run scheduled and on demand scans
Scheduled vulnerability assessment ensure scans to run automatically at regular intervals so you don't have to manage your scanning manually. You can also run an on demand scan on one or more assets with a click.
Cloud powered solution
Our manual penetration testing and automated vulnerability scanning capabilities are built with the cloud in mind. From our cloud platform, we deliver vulnerability management offerings suitable for Infrastructure as a Service (IaaS), Platform as a Service (PaaS), or Software as a Service (Saas). The BreachLock™ vulnerability asessment is suitable for all types of cloud environments.
Fast and reliable Vulnerability Detection
Increase the frequency of your tests and extend their coverage by using the BreachLock™ platform. New vulnerabilities emerge every day and yearly penetration tests are not enough. BreachLock™ helps you identify and fix the latest security issues, keeping your web application safe using a combination of manual penetration tests and ongoing automated scans.
Say no to false postives
Our security researchers and penetration testers reduce false positives and investigate potential issues. We make use of artificial intelligence and machine learning algorithm automation makes regular assessments possible.
4 Steps to execute Vulnerability Assessment with BreachLock
On-boarding Clients on our SaaS
After you signup we create your user accounts on our SaaS platform. You can have multiple members from your organization on boarded for easy collaboration.
Adding Assets to BreachLock SaaS
The nrext steps is to add all your assets in the asset management module of BreachLock SaaS. You can add assets individually or just use our CSV upload function.
Executing the scans
You can perform the Vulnerability Assessment on selected assets via a on demand scan or schedule the scan to run based on a predetermined time. Once the scan finishes you are able to see the results in our SaaS..
Retest for Validation of Fixes
The BreachLock™ team collects and compiles all of the obtained information and provides the customer with an exhaustive report.For most vulnerabilities we also provide an automated retest option.
Using BreachLock™ SaaS based Vulnerability Assessment is both easy and intuitive
Watch a Quick Demo to know more
BreachLock hosts its SaaS on AWS. We know how cloud technologies work and continously study these best practices. Unlike your next door security testing vendor Breachlock specizes in finding security gaps for your cloud applications.

Faster Vulnerability Assessments
Launch a scan on a large or small set of network assets with a click. You need no security expertise to use our intutive interface. You get alerts when a scan finishes and results are ready for analysis. A PDF report is available for download from within the portal or can be emailed to you with a click.

Includes Application Scanning
Run a Dynamic App Security Tests any time you deploy a release on your staging environment. The scan covers both authenticated and non authenticated parts of the application and produces detailed reports with vulnerabilities and suggestions on fixes.

Automated Vulnerability Scans
Run automated scans on your cloud instances to ensure that the operating systems don't leak sensitive information or give way to hackers. Each finding is validated to ensure that you see no false positives despite the automated nature of these scans.

Stay Compliant
Demonstrate your compliance by introducing multiple checkpoints for security validation before you deploy changes in production. Each finding can be retested after fixes have been deployed. This ensures that you fix application security gaps continuously and prevent any misconfiguration of underlying platforms.