Updated On 2 February, 2023
Vulnerability Scanning and Penetration Testing For HIPAA
Security Risk Analysis for HIPAA Compliance
HIPAA, the Health Information Portability and Accountability Act, was enacted by U.S. Congress and signed in 1996, which requires the protection of Personally Identifiable Information (PII), and more specifically, Electronic Personal Health Information (ePHI).
HIPAA requires organizations that create, transmit, or store ePHI to regularly perform security risk analyses on their systems to maintain compliance. Although HIPAA doesn't explicitly require Penetration Testing or Vulnerability Scanning, they are the most effective solutions for risk analysis and are considered the industry standard.
Here is an infographic to help guide you through the security requirements for entities bound by HIPAA to analyze and minimize risk effectively.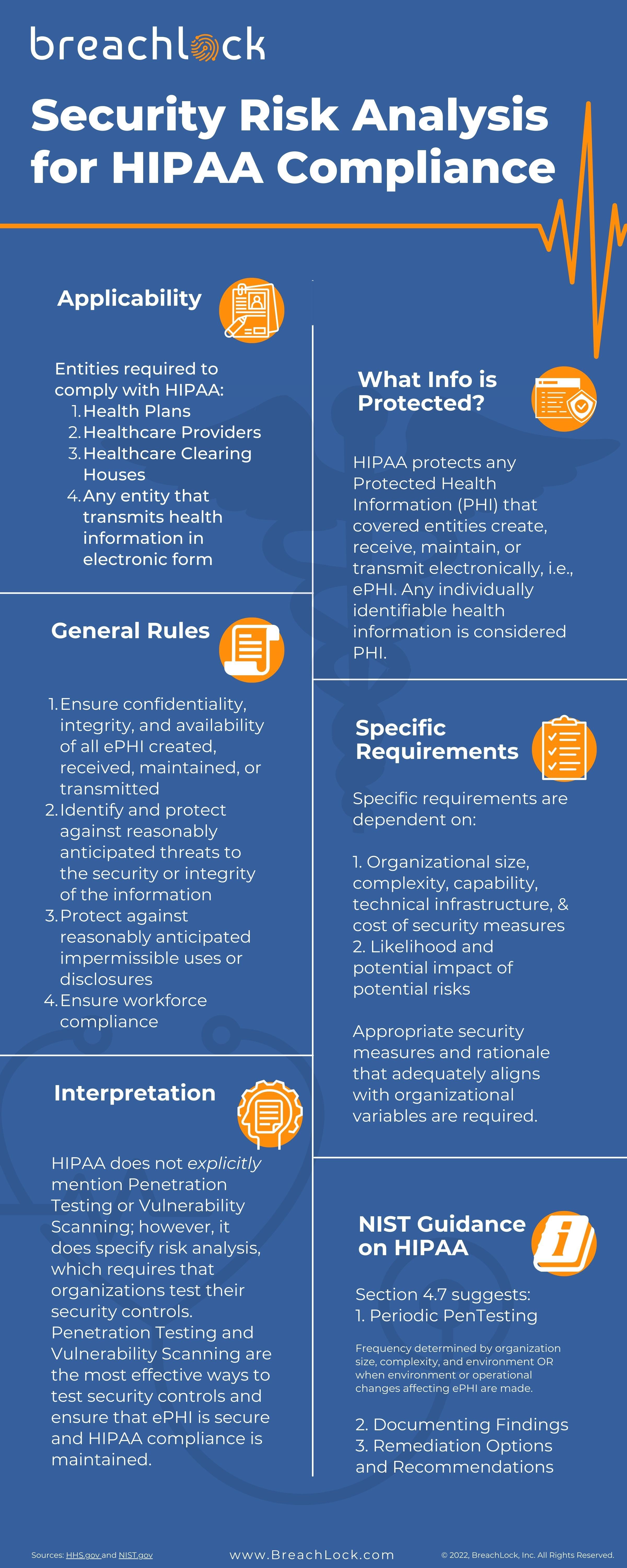 Learn more about BreachLock. Read our
FAQ Page