SaaS based platform for OWASP Top 10 and WASC Detection
BreachLock™ is a modern cloud security platform that covers your end-to-end security testing needs with a click. Our SaaS platform empowers you to scale your security testing efforts as your technology footprint grows. On-demand access to automated scanning and manual testing ensures you have a single pane view into your application and network security posture. Built by industry leaders, BreachLock™ enables you to find and fix your next Cyber Breach before it happens.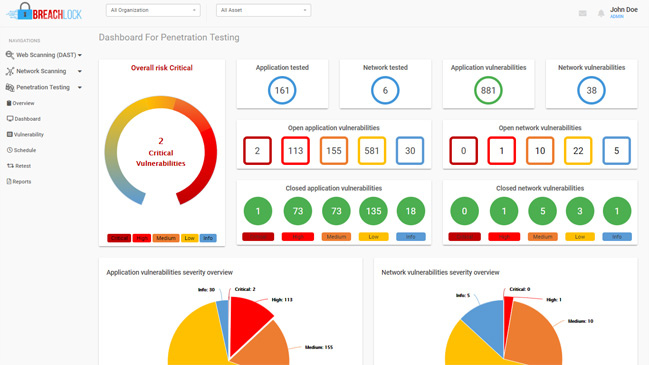 Scale your Dynamic Application Security Testing along with your growing IT Landscape
Cloud environments are very dynamic and demand tremendous effort from your IT Team. With every new change that you push to your application, you open a potential gap in your security that may let a hacker in. However, by using BreachLock™ you can test each change in your web applications with a click.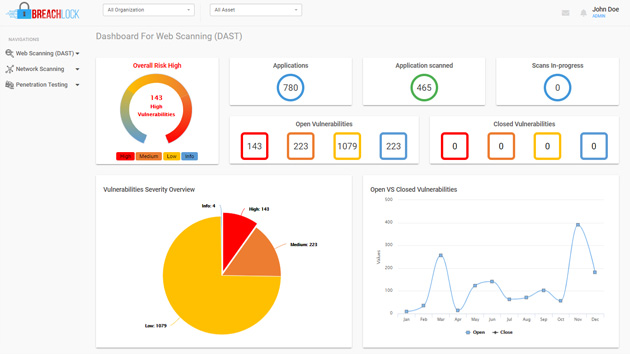 Demonstrate security
to business partners and respond to vendor assessments with confidence
It's a common practice for business partners to send you Vendor Assessment forms before closing a deal. Penetration Testing and DAST are the two most common requirements. We have exhaustive experience in this area therefore ensuring you can respond with complete confidence.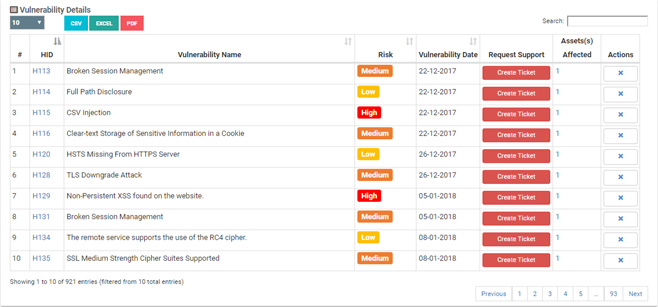 Compliance with
PCI DSS, HIPAA,SOC2, ISO 27001 and other standards
Security testing requirements are embedded in the majority of regulatory and compliance standards. This enforces the need to execute Penetration Testing and Vulnerability Scanning in a manner that is fully compliant with these standards. At BreachLock we continuously study these compliance standards and ensure that our platform integrates with your compliance needs.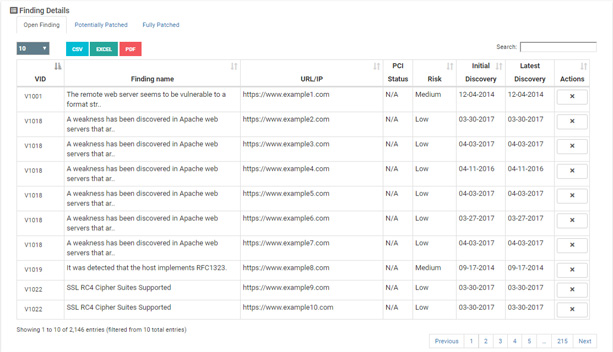 Test your fixes
with a click and get online support from our experts
After you have fixed the findings you can request a retest. The retest can involve both manual and automated checks. In cases where you need additional support for understanding the findings, you can always reach out to our security experts by creating a ticket linked to one or more findings.