Updated On 24 April, 2023
Penetration Testing as a Service (PTaaS) – Why?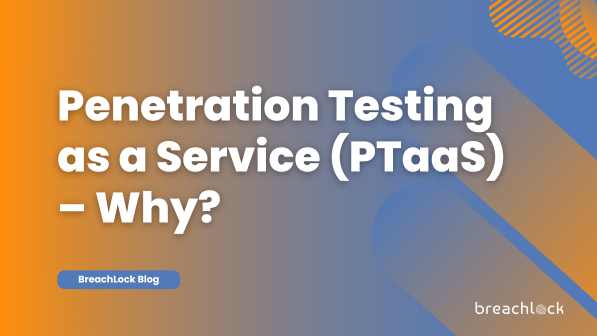 Modern-day businesses remain under a constant threat from a wide range of vulnerabilities. And the pace at which the vulnerabilities are being discovered in applications and software, a business must not keep calm and let the time take its course. In the last decade or so, penetration testing has evolved into a go-to method for businesses to protect their technical infrastructure by finding vulnerabilities and loopholes before the attackers exploit them.
The primary goal of a penetration testing exercise is to discover the existing vulnerabilities in an organization's technical infrastructure and address them to mitigate the associated risks. This also prevents actors with malicious intent to exploit these vulnerabilities and cause financial, reputational, and technical damage to the organization. Penetration testing exercises also ensure that the CIA triad, or the three pillars of cybersecurity – Confidentiality, Integrity, and Availability are not compromised.
Check out the Penetration Testing as a Service video explainer below to see how PTaaS works.
In one of our previous articles "Penetration Testing as a Service" we discussed various types of penetration tests that fall under the umbrella of Penetration Testing as a Service (PTaaS). Further, we discussed that you must consider the following five factors while selecting a penetration testing partner –
Time-efficient
Personnel with proven experience
Deep insights
Focusses on a wide range of issues covering technical, operational, business context, etc.
Beyond tools
Why Penetration Testing as a Service (PTaaS)?
It is safe to state that the attackers are continuously working on creating sophisticated attack methodologies. This, in turn, leads to changes in the security posture of an organization. A traditional penetration testing services evaluates an organization's technical infrastructure at a point in time. Taking a step forward, PTaaS strives for a continuous process of security testing, remediation, and improvements. To be on par with continuously changing the security posture of an organization, an organization's penetration testing program must be continuous. It must cover the entire technical infrastructure and create an environment where even the smallest features are protected.
With the businesses moving towards PTaaS, the service providers have started to bundle their services in such a way that they meet the requirements of their prospective clients. A comprehensive PTaaS package includes unlimited access to security experts, remediation consultancy, 24×7 monitoring, regular vulnerability scanning, etc.
Outsourcing Penetration Testing – An argument in favor of PTaaS
We have seen that outsourcing penetration testing is slowly becoming a common practice across many industries. Apart from PTaaS being cost-effective for businesses, it also provides access to security experts working with the service providers. Moreover, businesses also remain updated with the latest tools and technologies that are being adopted and implemented by the global market. A service provider may also offer customized service to meet the demands of a business resulting in extended coverage and better service quality.
Major benefits of PTaaS
Some of the prominent benefits of PTaaS are as follows –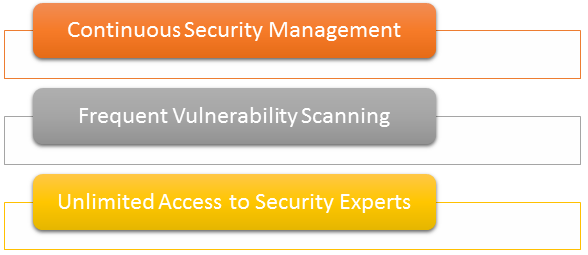 Figure: Benefits of PTaaS
Continuous Security Management: A Pen Testing as a Service provider will generally providers generally provide yearly subscriptions to their packages comprehensively covering the entire technical infrastructure of a business.
Frequent Vulnerability Scanning: With automation taking center stage across many industries, many service providers allow their clients to generate regular automated vulnerability scanning reports at frequencies such as daily, weekly, bi-weekly, monthly, quarterly, etc. For example, the BreachLock cloud platform allows an organization to run live scans, in addition to performing periodical scans and generating reports.
Unlimited Access to Security Experts: A service provider scouts for the best talent so that they can efficiently address the queries of its customers. Some service providers provide limited access to their security experts while many provide unlimited access.
Why BreachLock?
Long term partnerships play a vital role in the success of PTaaS for an organization. With our skilled security testers and researchers having a diverse set of skills across various components of an organization's technical infrastructure, we believe in eliminating the challenges faced by a business to achieve the highest level of security possible. Our platform combines the power of human and machine to continuously minimize the possibilities of false-positive results and maximize action points. Ready to see how it can work for you? Schedule your discovery call today.
Learn more about BreachLock. Read our
FAQ Page