Updated On 12 May, 2023
Top 5 Pen Testing Services for Application Network Security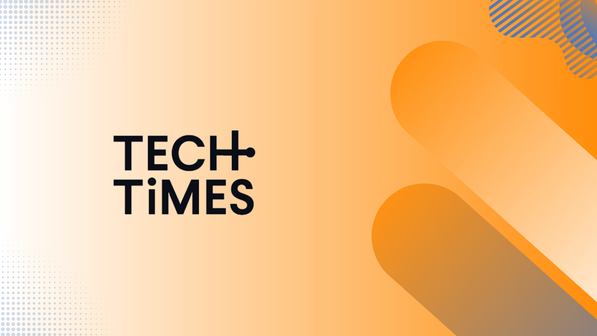 Tech Times recently published an article highlighting the Top 5 Penetration Testing Services for Application & Network Security. Among the Top 5 Pen Testing Service providers, BreachLock was recognized as #1.
As a global leader in Pen Testing as a Service (PTaaS), Tech Times highlighted how BreachLock is disrupting the market by using the power of AI to scale the skills and creativity of human pen testers. They added that our hybrid methodology enables enterprises with full visibility of their security posture from a true hacker's perspective.
Innovative and Modern Pen Testing
Tech Times elaborated further on our pen testing methodology, explaining how our security experts spend 100% of their time focusing on discovering unknown and newer vulnerabilities, while known and easy-to-find vulnerabilities are uncovered by AI and automation. Offloading repetitive tasks onto BreachLock's technology helps us leverage human creativity as much as possible to maximize the value of our findings for clients during a manual deep dive. Our human pen testers bring an added layer of business context into the mix during the manual portion of every pen test to offer a true hacker's perspective on our clients' attack surfaces. manual deep dive pen test aid them in locating vulnerabilities also mentioned that.
As Tech Times also mentioned, BreachLock is the world's first full-stack Pen Testing provider to offer security posture visibility and vulnerability management for every attack surface ranging from web and mobile applications to internal and external networks and API endpoints.
Highlighted Benefits of Penetration Testing with BreachLock
The benefits that BreachLock offers are some of the primary reasons why we were able to stand out to Tech Times against other providers. A few benefits that were highlighted in their article for pen testing with BreachLock were that we:
Can begin pen testing within 24 hours of signing a contract with us;
Are 50% faster report delivery than traditional pen testing providers;
Are 50% more cost-effective than traditional pen testing providers;
Can cover 100% of your tech stack;
Deliver actionable, evidence-backed reports delivered in multiple formats;
Offer 1-1 support from security experts through an award-winning client platform;
Include a free manual re-test with every pen test along with unlimited automated re-tests to; validate patches; and more.
Meet Your Security Goals Faster with BreachLock
Over 700 organizations have passed vendor assessments, improved their security posture, and met compliance and certification standards (SOC 2, GDPR, ISO 27001 HIPAA, and PCI DSS) with BreachLock. Clients love our detailed, multi-format reports with easy-to-follow recommendations because they help security teams remediate vulnerabilities quickly to reach their goals once. Providing 1-1 support is a priority for us, which is why you can access our security experts via our award-winning client portal. Ready to improve your security posture and reach your security goals faster than ever? Contact us to accelerate your pen testing program today.
Learn more about BreachLock. Read our
FAQ Page