Updated On 18 December, 2022
DevSecOps ready DAST and Penetration Testing by BreachLock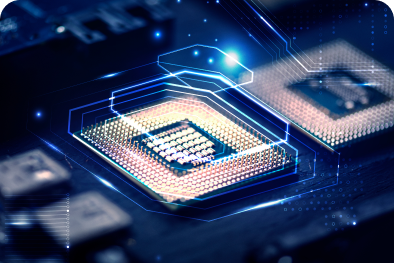 BreachLock® is proud to be a global leader in Penetration Testing as a Service (PTaaS) enabling DevOps and security leaders with full-stack penetration testing as a service. BreachLock offers the continuity, scalability, and affordability demanded by businesses for their modern digital environments. Organizations can seamlessly incorporate penetration testing into the CI/CD pipeline with BreachLock's penetration testing services to find and fix cyber breaches before they happen, meet compliance (e.g. SOC 2, ISO 27001, PCI DSS, HIPAA, GDPR), and pass vendor assessments.
Harnessing a human-led, AI-enabled penetration testing methodology, BreachLock's cloud-native pentest portal transforms security leaders' disappointing, time-consuming, experiences with pentesting from the past into an accelerated, scalable, and cost-effective experience that actually helps move the needle in building cyber resiliency.
Watch this video on YouTube to learn how BreachLock enables DevOps-powered businesses with the fastest and most comprehensive PTaaS solution available today.
What Role Does DevOps Play in Cybersecurity?
"Software development is undergoing a major transformation with DevOps. Your B2B clients constantly demand new functionality to meet their dynamic and evolving needs. DevOps empowers your developers to innovate at a much faster pace. DevOps make sure that your developers have autonomy and share the responsibility to deliver new releases through development, testing, and production systems. This speed and flexibility may introduce unwanted security vulnerabilities in your cloud environment – putting your data and reputation at risk."
How DevOps Pentesting from BreachLock Reduces Risk
"To meet this challenge, we built BreachLock. Our cloud-based platform integrates with your DevOps process and transforms that into DevSecOps. BreachLock's platform combines the benefits of automated, dynamic, and manual penetration testing and puts your developers in control of your security risks. Your developers can launch on-demand testing directly aligned with their release planning. Bugs discovered can be fixed and retested with a click. This ensures that only clean code and cloud environment survives until the changes reach production."
How Does DevOps Pentesting Work?
"All tests are ordered from BreachLock's web-based interface. Automated scans bring you quick results for both application and cloud infrastructure vulnerabilities. With manual penetration tests, our security researchers apply business logic to look for deep flaws, which are demonstrated with screenshots for each vulnerability. This makes it easy for developers to fix the bugs and request unlimited retests until they get a clean and certified release. BreachLock's platform empowers your developers to directly collaborate with our security experts and solve complex issues much faster"
Ready to Incorporate Pentesting into Your DevOps Workflows?
Seamlessly integrating with your current DevOps workflows is a priority for BreachLock. We provide 1-1 remediation support and retest your patches to give you the peace of mind you need to release your next innovation with confidence. We provide you with a comprehensive report to validate your security posture upon remediation and retest completion to help you pass vendor assessments and meet compliance. Access monthly automated scans for a year through BreachLock's client portal. Our security experts are here to support you from start to finish to help you find and fix your next cyber breach. Don't wait – contact us today to find and fix your next cyber breach before it happens.
Learn more about BreachLock. Read our
FAQ Page