Updated On 30 December, 2022
BreachLock Inc SaaS Platform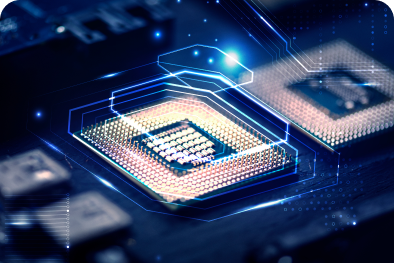 Penetration Testing as a Service (PTaaS) Client Platform
As a global leader in Penetration Testing as a Service (PTaaS), BreachLock leverages a human-led, AI-enabled pentesting methodology to accelerate pentesting by 50% and reduce TCO for our clients by 50%. Our award-winning, cloud-native penetration testing client platform enables security leaders and DevOps teams to get a top-down view of their full-stack security posture and detailed, evidence-backed descriptions of pentest findings all in one place.
BreachLock's PTaaS platform is carefully engineered to deliver comprehensive results at unparalleled speeds to offer clients a continuous, scalable, and affordable penetration testing experience that actually helps them improve their security posture with today's growing threat landscape. Organizations can seamlessly incorporate penetration testing into the development lifecycle.
With BreachLock's PTaaS solutions, organizations can find and fix their next cyber breach before they happen, prove cyber resiliency to important customers through vendor assessments, and meet compliance goals (e.g. SOC 2, ISO 27001, PCI DSS, HIPAA, GDPR).
Watch the video to learn more about BreachLock's PTaaS platform or read on to the transcript.

Why Penetration Testing Needed to Evolve
"Old-school penetration testing is not a good match for the agile world of DevOps and cloud. New cloud instances, docker container, and code is continuously getting pushed in your cloud environment. Keeping track of your security risks and compliance status can be a massive challenge for any cloud-powered business. Traditional penetration testing's procurement and delivery processes cannot keep pace with your expanding needs.
Old-school penetration testing lacks agility and can be very expensive. BreachLock provides an easy-to-manage alternative that allows you to rapidly detect security flaws and is completely production safe. BreachLock's Penetration Testing as a Service (PTaaS) platform seamlessly integrates into your DevOps and cloud environment to continuously discover security gaps in your network and cloud-hosted applications."
BreachLock's SaaS-Delivered Penetration Testing Results
"BreachLock's reports explain each security finding in great detail and include recommendations for fixes. Your team can collaborate with our security researchers using BreachLock's cloud platform and ask them any questions or clarification once patches are in place. You can request a retest from within the portal after we validate the patches along the way, and you receive an updated report directly from the platform in PDF and CSV format. All reports pass an in-depth quality assurance check and are fully compliant with PCI DSS, HIPAA, SOC 2, or vendor assessment requirements."
Take Control of your Pentesting Routine
"BreachLock's platform also includes an artificial intelligence-powered automated scanning technology that enables you to launch automated scans for your network and applications. Each finding is validated by our security researchers, which ensures a zero false positive guarantee. With BreachLock, you can test multiple applications for cloud instances simultaneously with no lengthy ordering process. You have continuous access to test results, and there is no extra charge for your manual retest.
Secure your IT stack with both ease and confidence with BreachLock. You can prevent your next cyber breach before it happens. Contact us today to get started."
Learn more about BreachLock. Read our
FAQ Page