Updated On 6 March, 2023
Vulnerability scanning: Top 5 best practices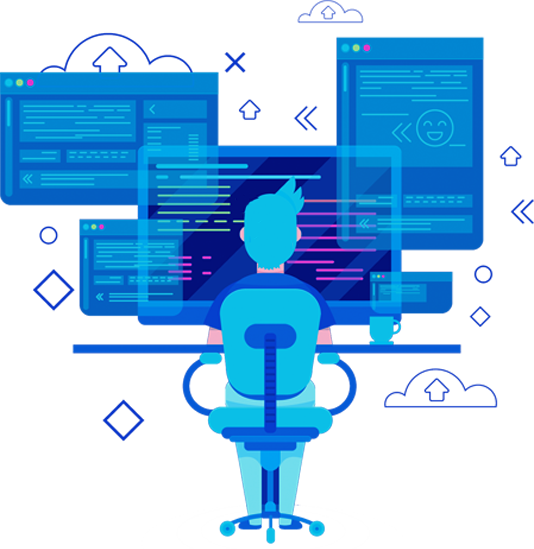 In a continually evolving threat environment, hackers work round the clock to find and exploit vulnerabilities in your technical infrastructure. The ideal goal for organizations is to find these vulnerabilities before hackers discover them. Vulnerability scanning is a vital component of security testing exercises that seeks to discover security loopholes, unpatched software and applications, configuration issues, and other flaws that may be exploited. Web application Vulnerability scanning exercises can cover mobile and web applications, software, servers, computer systems, and networks. Various standards and laws such as ISO 27001, PCI DSS, FISMA, HIPAA, and NIST SP 800-53 vulnerability scanning in one way or other. In this article, we take a look at five best practices for vulnerability scanning.
Preparing and maintaining a network map
Organizations often find it hard to maintain a record of devices that are connected to their network. As a result, their security teams and external vendors may miss out on one or more connected devices while deciding the scope for a vulnerability scanning exercise. Organizations should undertake a comprehensive network mapping activity to list all the devices connected to their network. Using this network map, they can decide the scope for various types of vulnerability scans. As devices get added to and removed from the network, this network map should also update.
Frequency of vulnerability scans
There is no straight forward answer when it comes to the ideal frequency of vulnerability scans. If the difference between the two scans is one year, multiple vulnerabilities might have occurred in this duration. In such a situation, an organization may not have sufficient risk appetite to continue ignoring those vulnerabilities for the entire year when they are not even aware that they exist in the first place. Risk assessment results must influence the frequency of vulnerability scans. It can be daily, weekly, monthly, quarterly, etc. As a matter of general practice, we recommend a quarterly frequency of an organization with a low to moderate risk level. Platforms like BreachLock help organizations in scheduling automated scans through a one-stop solution for all security testing needs.
Asset owners
For small and medium scale organizations, the security team can be wholly responsible for ensuring that all the assets are patched and updated. However, as an organization grows in size and numbers, this approach is not sufficient. It becomes imperative to assign owners to every asset so that all the updates are defined and consistent. Here, asset owners must not be limited to IT teams; there can be a possible business owner for every system.
Prioritizing vulnerabilities
There is no point in addressing five low-risk vulnerabilities over three weeks when your network had a high-risk vulnerability. Also, as publicly available resources are exposed to virtually anybody on the internet, your security team should prioritize mitigating their vulnerabilities. Prioritizing does not necessarily mean ignoring; however, there is no denying that organizations have limited resources, whether human or financial. To make the best use of available resources, prioritizing vulnerabilities helps minimize the chances of high impact incidents.
Documentation
Documentation of scan results will help your team in understanding various trends pertaining to the discovered vulnerabilities. Using manual tools, maintaining consistent documentation may turn out to be a tedious task. Depending on the intended audience, scan reports can contain different levels of technical information. The audience can include security team, managers, top management, etc. BreachLock's cloud platform acts as a single-window security solution for our clients. While they can order tests and re-tests in a few clicks, all the findings are readily accessible, and reports can be generated as and when reported.
Ending notes
A vulnerability scanning program must be followed by a remediation/mitigation process for the identified vulnerabilities. This process must define time-bound requirements for the security team to make necessary changes. Similar to the documentation of scanning results, your security team should document the mitigation measures. Our experts also recommend performing rescans to ensure that the identified vulnerabilities have been patched. Schedule a demo to learn more about breachlock web application scan package.
Learn more about BreachLock. Read our
FAQ Page