Updated On 10 February, 2023
Offense is the New Defense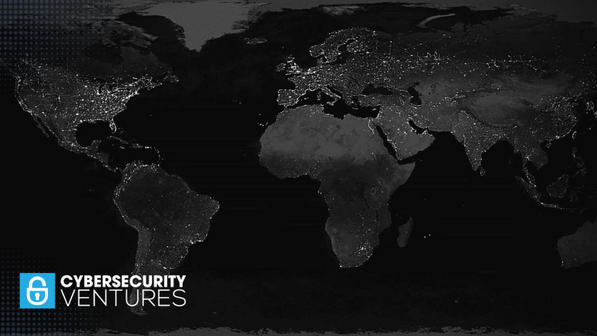 BreachLock's Founder & CEO, Seemant Sehgal, explains why Pen Testing as a Service (PTaaS) is at the forefront of the offensive security movement in a recent Cybercrime Magazine article, Penetration Testing – Offense is the New Defense.
In the article, Sehgal describes the three main issues he recognized with traditional, consultancy-based penetration testing solutions during his time as a security leader in one of Europe's largest banks, and how BreachLock, now a leading PTaaS provider, has pioneered solutions for these issues with a purpose. He addresses how traditional penetration testing methodologies waste time, lack integration between pen testing and remediation, and weren't scalable enough for today's growing threat landscape, specifically questioning, "you are doing a pen test to [resolve] the findings, so why make remediation a different silo that is not integrated into your pen-testing process?"
Sehgal explains that by harnessing the power of artificial intelligence (AI) and certified human hackers to offer penetration testing services on an as-a-service basis with results hosted on an award-winning client portal, BreachLock saves companies time, bridges the gap between pen testing and remediation, helps companies lower their TCO, and enables the scalability required by businesses' growing threat landscapes. BreachLock has built a loyal client base of over 700 customers and obtained quality certifications, such as CREST, ISO 27001, and SOC 2 in just 3 years of business – all with 100% in-house, certified penetration testers (CREST, OSCP, OSCE, CISSP, CEH, GSNA).
Pen Testing at the Forefront of Offensive Security Practices
Also mentioned in Cybercrime Magazine, BreachLock was highlighted in both 2021 and 2022 in the Gartner Hype Cycle for Security Operations as a sample vendor for Penetration Testing as a Service (PTaaS). BreachLock plans to continue leading as a pioneer in the offensive security space in the next five years.
Accelerate Pen Testing by 50% and Reduce Your TCO by 50% with BreachLock
BreachLock offers fast and comprehensive penetration testing as a service with detailed, actionable results delivered through a client portal that enables our clients to schedule a comprehensive penetration test that can begin within 24 hours and conclude within 7-10 days.
Our unique human-led, AI-enabled approach to penetration testing combines manual and automated vulnerability discovery techniques that align with industry best practices. Repetitive task execution and known vulnerability discovery are offloaded onto AI and BreachLock's Pen Testing automation engine while our certified pentesters do a manual deep-dive on our clients' systems to find vulnerabilities from a true hacker's perspective and validate automated findings to deliver clients with a false-positive free experience.
We provide customized remediation guidance and retest your patches to provide you with a Penetration Test certificate to validate your security posture. Penetration testing clients have access to monthly automated scans through the BreachLock client portal for 12 months from the day a pentest begins. Expert support is available to you through the platform every step of the way to help you find and fix your next cyber breach before it happens.
Contact us to find out why organizations of all sizes are choosing BreachLock as their trusted pen testing provider.
Learn more about BreachLock. Read our
FAQ Page