BreachLock® Penetration Testing as a Service
Affordable, Smarter, Scalable Cyber Security Testing
A SaaS based solution empowering clients to benefit from Human Augmented Penetration Testing and AI based Vulnerability Scanning across your Applications, Networks and DevOps Stack.
Get a Quote
BreachLock® Cloud Platform
We combine the power of human hackers and award-winning AI technology to deliver Penetration Testing as a Service tailored to your Compliance, vendor assessments and DevOps security requirements.
Integrate BreachLock
With Your DevOps Pipeline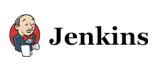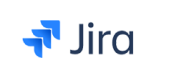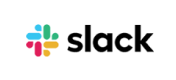 Manual Penetration testing
Automated Vulnerability
Onboarding clients onto our SaaS
Execution of penetration testing
Execution of Vulnerability Scans
Remediation of vulnerabilities
Retest for validation of fixes
Access granted to Breachlock SaaS
Onboarding instructions
Accomodate special requests for timeframe
ETA for your reports shared
Access granted to Breachlock SaaS
Watch online training webinar
Follow onboarding instructions
Add or import assets into our asset manager
Run web, API or network scans
Testing based on OWASP and/or NIST
Known vulnerabilities
Business logic testing
Manual Penetration Testing
Proof of concepts with evidence
Separate Executive and Technical Reports
Reports in online, PDF and XLS format
Configure scan profile
Launch Livescan or schedule a scan
Get alerts on vulnerabilities
Browse findings online
Monitor trends on exhaustive dashboard
Download reports in online, PDF and XLS format
Findings listed inside BreachLock SaaS
Ability to create tickets per finding
Online remediation support from security researchers
Import findings in JIRA, Slack, Trello
Integrate scans in Jenkin workflow
Raise validation request for false psoitives
Ability to create support tickets per finding
Online remediation support from security researchers
Free Retest to validate fixes
Updated Retest Report
Security Certificate for Attestation
Online BreachLock
Trustmark
Optional automated scans for 12 months
Automated Retest to validate your patches
Confirm patched findings
Download updated reports
Deploy online BreachLock Trustmark on your website
Continuously scan and stay ahead of hackers
Learn more about BreachLock. Read our
FAQ Page
Penetration Testing Services that deliver more for less
BreachLock™ offers a secure cloud platform that enables our clients to request and receive a comprehensive penetration test with a few clicks. Our unique approach makes use of manual as well as automated vulnerability discovery methods aligned with industry best practices. We execute in-depth manual penetration testing and provide you with both offline and online reports. We retest your fixes and certify you for executing a Penetration Test. This is followed up with monthly automated scanning delivered via the BreachLock cloud platform. Throughout this process, you have access to the platform and our security experts who will help you find, fix, and prevent the next cyber breach.
Online Reports
Offline PDF Reports
API Integration
CSV Exports
Remediation Testing
Access To Security Experts
Security Certificate